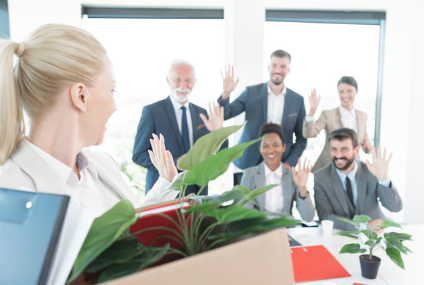 ​We all like to be in control of our lives, or at least enjoy the perception that we have some control of our destiny, however, the reality is that there are many factors over which we have little or no control and if there's one thing most people are uncomfortable with, it's uncertainty.
COVID-19 has brought about a number of unpredictable changes, creating uncertainty about the future, which has made many people think deeply about their lives and question their hopes, dreams and exactly what it is that is important in life.
The turmoil of the pandemic has seen many people respond to the uncertainty by choosing to leave their job and the number of people leaving their employer as they re-prioritise their lives has continued to increase as we slowly ease out of the pandemic.
Coined the Great Resignation by Anthony Klotz, it has led to a shift in workplace dynamics which has subtly transferred power from the employer to the employee, as professionals seek meaning in their work and want to work in a job or a workplace that values and rewards their input.
Salaries are one of the largest capital outlays for a business, however, many employers often regard wages as a cost rather than an investment in the success and future of their company. Those companies who continue to treat their employees as a commodity rather than an asset at the core of the business are more likely to be at risk of losing their best talent during this tumultuous time.
Employers who fail to recognise that staff are rethinking their options also run the risk of being impacted in other ways, such as experiencing a critical skills shortage through the knowledge and experience lost if key employee's do choose to leave and with the current talent shortage, struggle to replace them.
How engaged are your employees? Is your company at risk of its own 'Great Resignation'? It is far easier to retain a talented workforce than replace them so now is the time to talk to your team to find out and by implementing small but effective measures, create a workplace that will not only retain your staff, but bring new talent to your door.
Based on our own company research through interacting with current candidates, here are the top five things they are looking for in an employer when considering a new opportunity:
1. Flexibility
2. An inclusive and supportive culture
3. Feeling valued in the workplace
4. Working for a company that aligns with their values
5. Salary and benefits