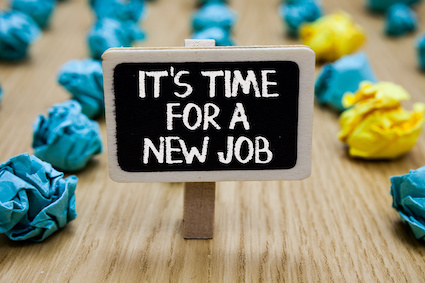 ​
​Many of us drift through life without any real plans and suddenly one day, we wake up to realise five years have passed by with very little change.
But this year has been different. Our lives have unexpectedly been turned upside down and changed in ways we could not have imagined.
In February, having a majority of people working from home would have seemed impossible, yet here we are, able to adapt because we have been forced to find a solution to an unforeseen problem.
For many people, to have some of the simple pleasures in life such as being with family or enjoying a meal at a restaurant suddenly taken away from us, has been the catalyst to reassess what is truly important and what we really want out of life.
​
Naturally, the first thing we want to change is our job or career path and we've put together some questions to help you work out what that new job might look like:
Think about what it is about your job that you really enjoy
- Is it implementing processes to create order out of chaos?
- Do you thrive when talking and dealing directly with people?
- Are you excited about looking for way to improve efficiencies and kick goals?
- Maybe you really enjoy taking on challenges and problem solving?
- Does your job have flexible working arrangements?
Look at what it is about your job that you don't enjoy:
- Are you bored by repetitive or mundane tasks?
- Do you dread speaking in front of people?
- Are you frustrated because your job is not challenging enough?
- Is there a lack of training or career progression?
- Do you feel your job is lacking in variety?
Consider which key points that are most important to you:
- Salary – do you want an increase or are you prepared to take less for a better opportunity?
- A great team –is the social aspect of working in a good team important to you?
- Location – do you want to work from home, locally or are you happy to commute?
- The size of the company – are you happy to work in a small business or a large corporate?
- The work environment – is working in a small, outdated office space a dealbreaker?
- Career opportunities – do you want to progress or do you love what you do?
- Training – do you have skills you want to keep up to date?
- Social responsibility – does an employer need to be in alignment with your own ethics?
- Flexibility – is working part time or non-standard hours essential for your lifestyle?
By taking the time to think about what actually motivates you in a job will help you refine what it is you want as the next step in your career or you may even realise that maybe your current job is still the right one for you.
Remember, interviews go two ways; you are interviewing employers as much as they are interviewing you. Be prepared to put together your own questions to ask prospective employers to ensure they are offering a job that meets both your personal and career goals.
Finally, don't be afraid to turn down an offer that you know is not right for you because although times are tough, there will be other opportunities.