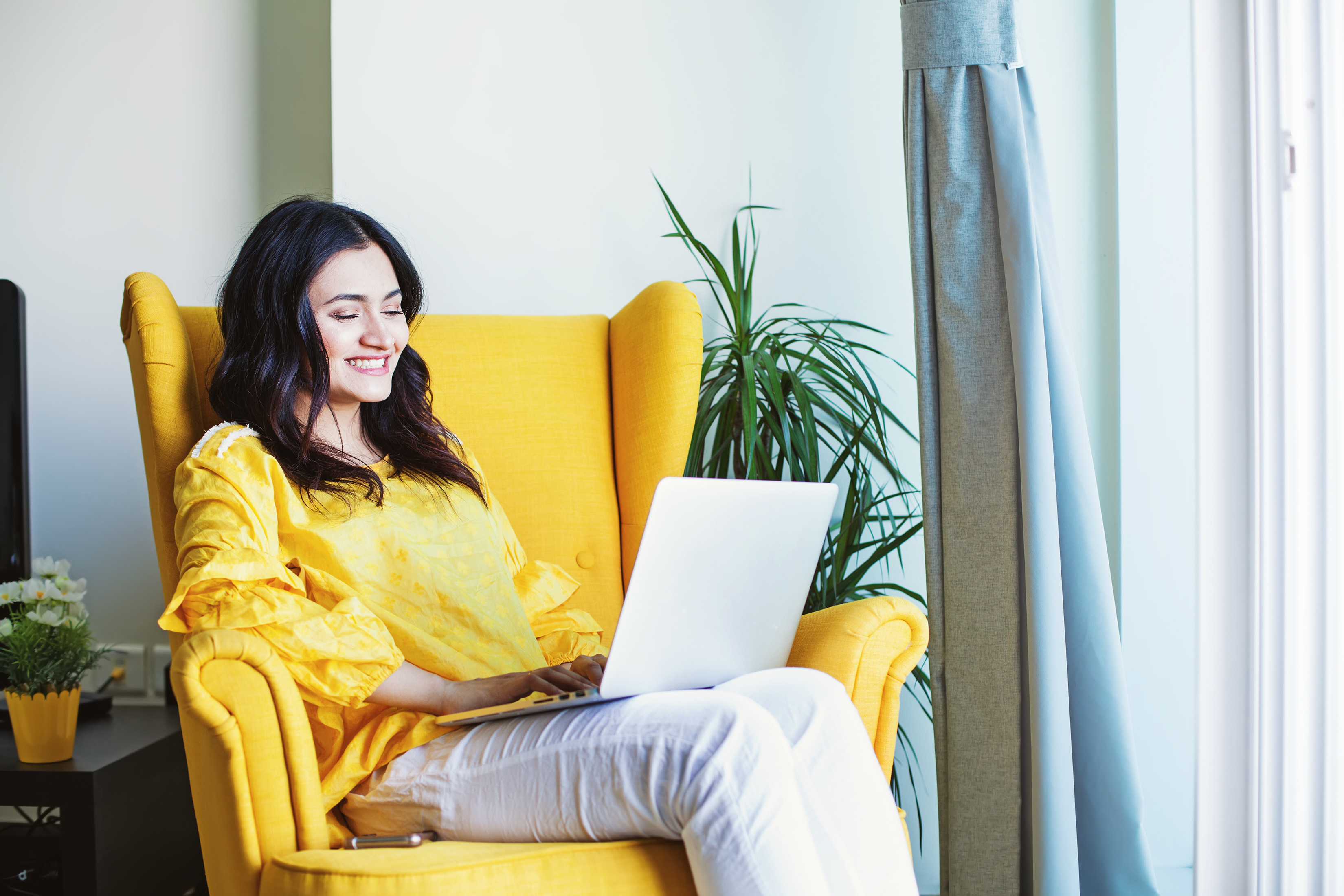 ​How many of us have wished that we could work from home and daydreamed about curling up with a nice cup of coffee in our pyjamas, enjoying the peace and serenity of our home environment?
Working from home is a now a new reality that many of us are currently adapting to and although you may save time on your morning commute, working from home has its challenges, which is why we've put together a list of tips that will hopefully make it a little easier.
1. Create the right space
Set up a defined space where you will work, ideally somewhere you can leave your work at the end of the day so you can leave it all behind, enabling you to switch off mentally. Where possible, avoid working in a space where you spend your down time, such as the dining table or in front of the television as this will make it much more difficult to separate between work and home.
2. Use the right furniture
You will be working in your space for up to eight hours per day, so its essential to be comfortable. Ensure your desk is a comfortable height to work from so you're not bending down or reaching up. People often make the mistake of buying a cheap chair, but if you read the information, often that cheap chair is only suitable to sit on for four hours at a time. Its worth investing in a comfortable office chair that is fully adjustable and is specifically designed for sitting on for long periods of time. If you don't have the correct seating, its worth having a discussion with your employer to see if you can organise to loan your own office chair while you are working from home.
3. Get into the right mindset
Working from home is full of distractions making it easy to procrastinate, so in order to be productive, you need to put yourself in the right frame of mind. When you sit at your desk, or step over the threshold of the room you are going to work in, think of it as the start to your work day. This is where having a dedicated spot to work from will make a big difference, because once you step into that space it will help you prepare for the day ahead and realise that you are, in fact, at work and looking at the screen and focusing on your tasks will help to get you into the 'zone'.
4. Keep to Normal Work Hours
While it's tempting to get roll out of bed at 10 a.m then sit in your pyjamas, make sure that you keep to your normal work hours. If you start at 9am, then start at 9am and take a mid-morning break at your usual time. This will also reinforce the right mindset and help create some normality, structure and routine in your day as well as assist with the important separation of work and home life.
5. Maintain Social Contact
Finally and most importantly, make sure that you use technology or the phone to maintain social contact with the outside world. For most of us used to going to a workplace, the social isolation is the most difficult adjustment to make and can affect us mentally. Make sure you have a colleague that you can contact for a chat over a coffee break, or organise a virtual lunch break using Zoom. Instead of sending an email, why not call the person instead? These simple actions will help maintain a feeling of connection.
It can be a challenge to work from home for an extended amount of time, particularly after the initial novelty has worn off, but following these simple steps may go someway to making the transition a little easier.