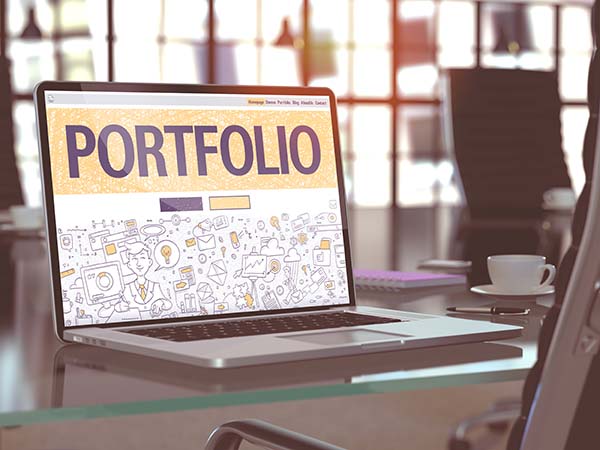 ​Whether you are looking for a full time or freelancer gig, a strong digital portfolio is a fantastic way to attract attention. Building yourself an online space shows potential employers and the world what you can do. Don't know where to start? Luckily for you we have 6 hot tips to help kick start a great digital folio.
1. What do you want out of it?
The first thing you need to understand is what you want to accomplish with your website. Are you trying to get a job, promote sales, build a reputation or network with fellow designers? It's okay if it's more than one but you need to determine early on what your intention is so that you can get the best result.
2. Get inspired
Get inspired by looking up some of your favourite designer's websites or someone who has the kind of job you aspire to. Alternatively have a look through all the gorgeous templates available on platforms such as Squarespace or Wix and get your creative juices flowing.
| | | | | | |
| --- | --- | --- | --- | --- | --- |
| Daniel Patzek | | Femme Fatale | | Bert | |
| | | | | | |
3. Choosing the right platform
This is probably one of the most difficult but critical decisions to make. If you have coding abilities you have your pick of the lot, or if like most of us, your coding skills are not really a reality, then drop and drag websites are going to be your best friend.
Being a creative, you are more likely to choose an amazing visual display, but ask yourself what kind of jobs are you targeting? Is it better to create a look that is super trendy or something a little more professional in nature? This kind of decision may determine how effective your online portfolio is in getting you the job that you want.
4. Make sure you are connected to social media
When choosing your template be sure to choose one that allows easy sharing on your favourite social media platforms. Social media is a really important part of being a creative because you never know who might be looking and if your lucky you might even get head hunted.
5. Represent you
Most importantly make sure the platform or template that you choose reflects who you are and what you want to show. Work out which projects and which aspects of your skillset you want to feature.
6. Keep it simple
You don't want a cluttered design, choose something that is attractive but not overly complicated. Potential employers want something that is easy to navigate and clearly articulates your experience and skills without having to search too hard.
Over all this portfolio is all about you, it should reflect who you are and what your art represents. By putting in the effort of creating your own online presence, you are building a standing expression of who you are that will hopefully create opportunities for you in the job market.
At Big Fish Creative Recruitment we are always on the look out for skilled designers just like you. We would love to see what you create and if your skills are a match for any of our fantastic jobs. So apply for a job and make sure to attach a link to your new amazing online portfolio.